Information Covid-19:
We follow the travel advices issued by the Ministry of Foreign Affairs of Denmark. In the case of travel restrictions issued in accordance to the specific destination the tickets will be refunded within 10 business days.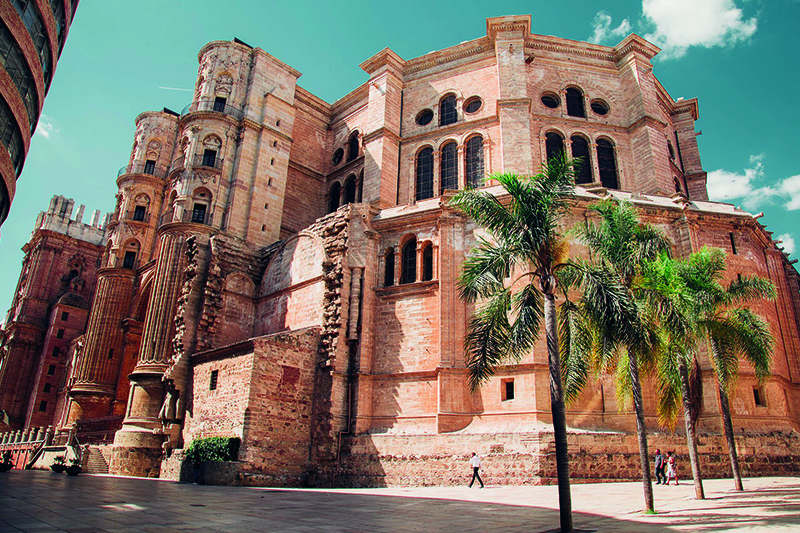 Malaga is without a doubt one of the most popular destinations when choosing your next holiday in Spain. The city offers warm and friendly temperatures, big and sandy beaches along the 161 km. coastal line of Costa del Sol and many authentic experiences for you to explore. Malaga is an ideal holiday destination for the whole family with its combination of sandy beaches, shopping opportunities, cultural experiences and sporting activities.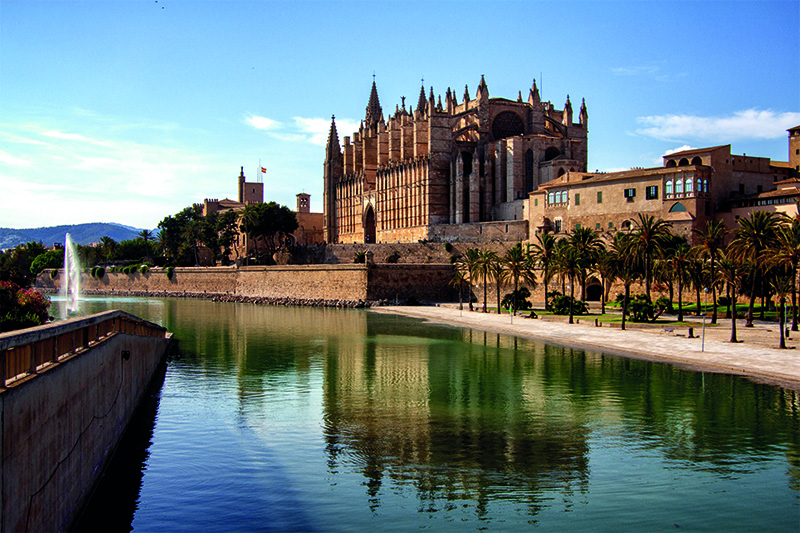 Mallorca has everything to offer when choosing your next holiday destination. The island is surrounded by azure blue sea, secret bays, long golden and soft beaches. The most famous areas the island has to offer is located mainly on the southern and eastern part of the island, although it is of course up to your own preferences in what you seek. The most highlighted areas of the island are Palma, Magaluf and Palma Nova.
København rummer af dansk historie med seværdigheder, attraktioner og oplevelser som Statens Museum for Kunst, Rundetårnet, Nationalmuseet, Den Lille Havfrue og Amalienborg Slot. Du finder også mere børnevenlige attraktioner og oplevelser som Bakken, Tivoli, Den Blå Planet og Zoologisk Have. Du kan derfor nemt fylde en forlænget weekend ud med oplevelser for hele familien.
Extras Charter guests
Here you can purchase seat reservations, additional baggage allowance and book space for special baggage.
LET THE VACATION BEGIN AT THE HOTEL
Are you flying from Aalborg? Let the vacation begin at the hotel and enjoy a dinner and breakfast before departure.
SERVICE On Board
Enjoy our extraordinary service! At Great Dane Airlines we go that extra mile to give our passengers a good journey.
BagGage
Here you will find all the information regarding baggage – also what to do, if your baggage is delayed.
At Great Dane Airlines we are very focussed on delivering good service, both at our office in Aalborg airport and on board our aircraft.
Our customer service agents, based in our offices at Aalborg airport, are always ready to help over the telephone, via email or online.
You are also very welcome to visit us at our ground floor office in Aalborg airport, where we will happily answer questions and queries.
On board Great Dane Airlines you'll meet our service-minded cabin crew, who are always ready to help you. Your safety and comfort is their first priority!
As a subcontractor to many different customers, it is vital, that we are able to adapt our service on board to precisely match the needs of the tour operator chartering our aircraft.
Great Dane Airlines offers charter flights on an ad hoc basis, with up to 118 seats available.
We are specialists i ACMI operations (Aircraft, Crew, Maintenance, Insurance) which require extra special attention to details.
Follow our daily operations
We enjoy telling you about our travels and sharing news with you. Follow us on Facebook and Instagram, where you can find inspiration for your next journey. Follow @greatdane.
If you want to share your travel experience or a photo then just send us a message or tag @greatdane in your post.
GREAT DANE AIRLINES VIDEO TOUR